All the products sold on this website are digital. Immediately after you purchase, you will receive an email with instructions on how to access your products. Don't forget to check your spam/promotions folder. Physical books are available at Amazon.
View full details
Description
This previously live, recorded course includes comprehensive prep for the teacher interview. It is two hours and includes the following: 

20 interview questions that cover everything you'll be asked in your teacher interview.
How to answer questions specific to reading and math achievement, so you can show your effectiveness in the classroom.
Common pitfalls to avoid, so your interview is seamless.
Understand what questions you should ask when the interview is almost over (Lots of people get stuck on this one).
Downloads of the presentation slides with the 20 interview questions, so you can study them on your own and stand out during your interview.
Replay link to watch on demand, review the session, and practice on your own.
What do I get when I purchase this course?
When you purchase the course you receive:

2-hour sessions


20 interview questions


Unlimited replays of the sessions


What is the difference between the paid course and the free course?
The free webinars are just a snippet of what you get with the paid course. They are amazing resources, but they only scratch the surface of what the paid course does.
The paid course is two, 2-hour sessions and they cover much more material than the free webinars.
For the resume portion of the course, I have built in time to work on your resume, so you will have a completed document by the time you're finished with session one.
In addition, you will receive two templates for your resume, which allow you to simply plug in the information, so you don't have to worry about formatting.
By the end, you will have an easy-to-read, aesthetically pleasing resume that is packed full of important information the hiring principal is looking for.
For the interview session, we will practice with a list of questions that I have compiled that many principals ask during interviews. Not only will we break each question down, you will get a copy of those questions to practice with on your own.
How long is the course?
The course is a 2-hour session. It includes downloads and on demand viewing.
Does this course come with a guarantee?
We cannot guarantee what will happen when you apply and interview for a job. However, we believe this course will help you achieve your goal of getting the job you want.
Does the course expire?
Nope. You can use this course for as long as you need it. Once the live session is completed, I will upload it to my learning management system where you will have access to it.
Share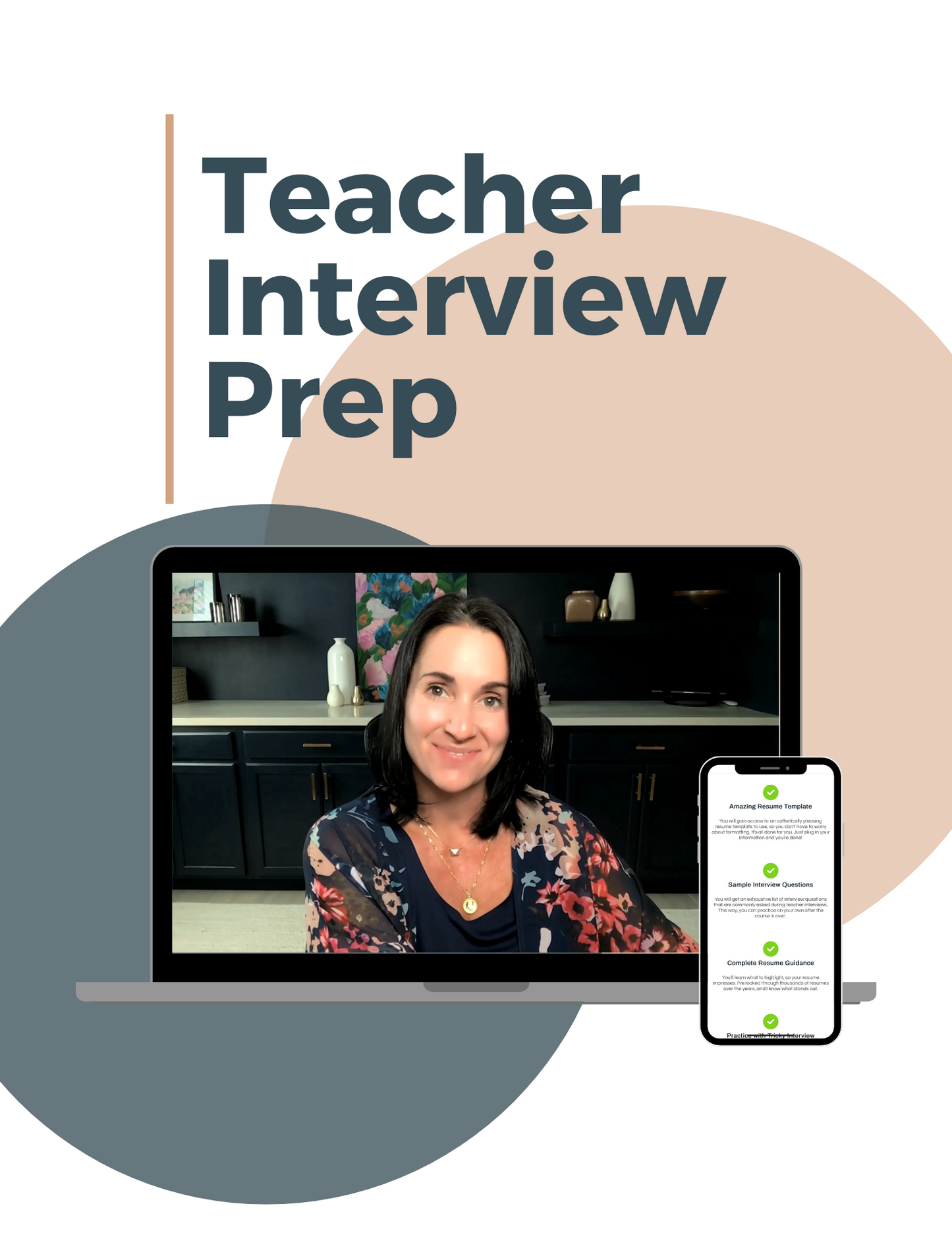 I love it , it was really complete and fullfiling
Choosing a selection results in a full page refresh.
Opens in a new window.